Certificates
We are official certified by the FSC®- since the first of September 2017 and PEFC- certified since 17.11.2017. You and your customers can be safe that we sell wood from responsible forestry.
These certifications are a guarantee that the oak is sold from a responsible forestry. The cultivation of the forest takes place after economical, ecological and social criterias. The certification is marked an each trunk: blue means FSC und green means PEFC.
Marked as FSC

Marked as PEFC
FSC®certificate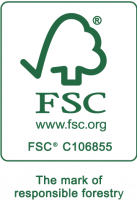 Our record on the FSC® website : http://info.fsc.org.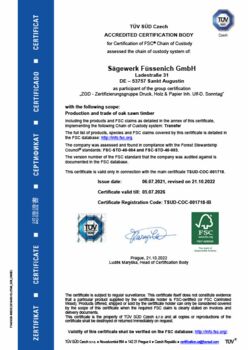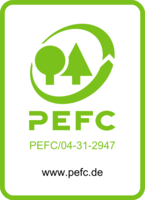 PEFC is a garantee, that our products are from responsible forestry.
Our record on the PEFC website: https://www.pefc.org/find-certificat